Gambling, Singapore, and The United Nations
I snapped this photo on my flight out of Los Angeles today.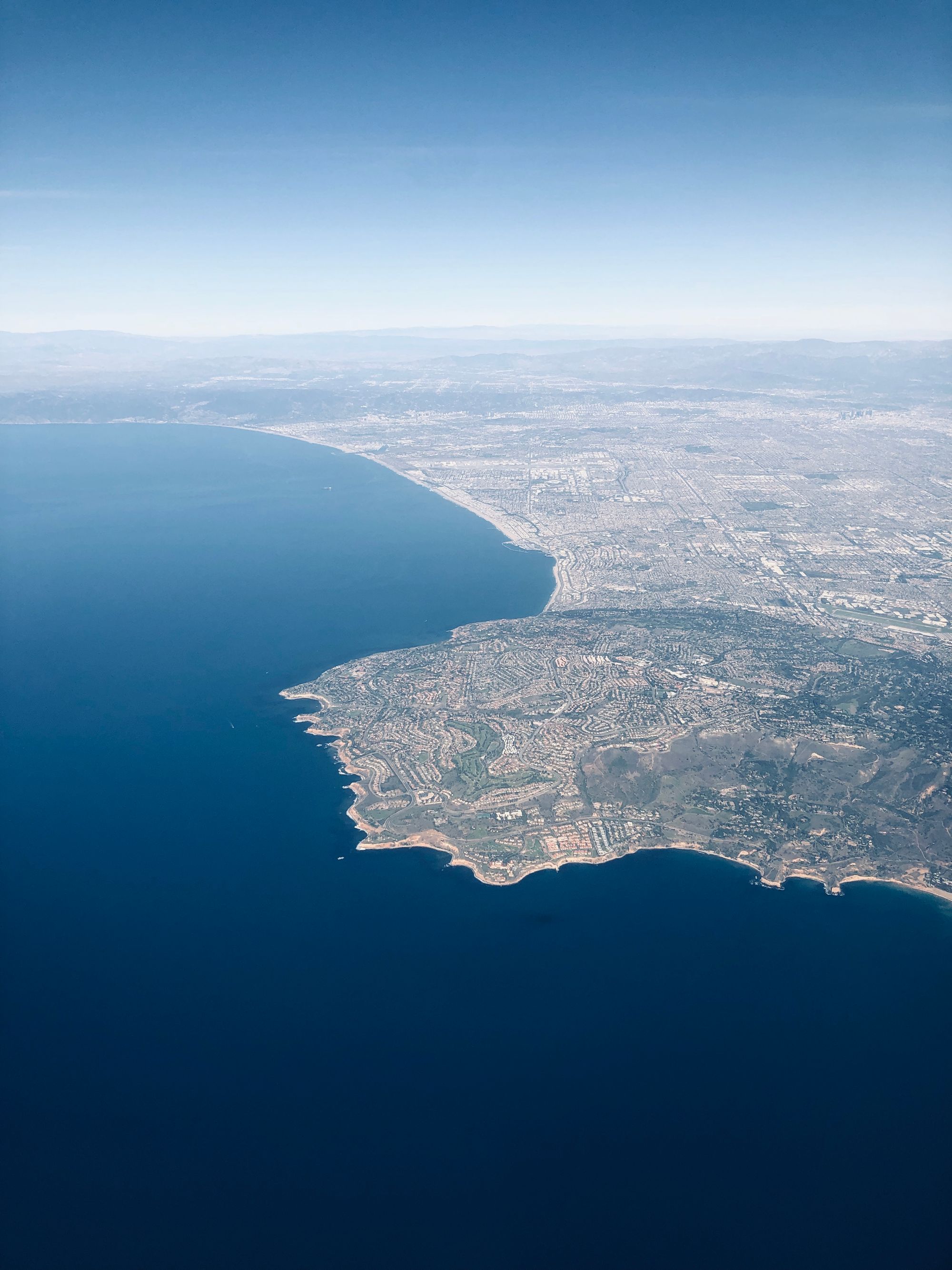 The stark distinction between ocean and the coastline stood out to me. It stood out because everything just stops when we reach the water.
Waterfront development is extremely dense, yet there are zero permanent structures offshore. We love to build near the water, but don't have the means or the motive to build on it.
This made me ask: are there examples of this happening? If so, why?
People build on water to escape regulation
The year is 1926. You are freshly arrived in California and looking for ways to blow off steam. Unfortunately your favorite pastime, throwing dice with the boys, has been outlawed by the California state government. Luckily, an enterprising acquaintance of yours has purchased a boat and discovered a loophole.
The loophole works like this:
United States Maritime Law claims jurisdiction over all waters 0-3 miles offshore.
After 3 miles, you are no longer within California state waters.
If you conduct operations greater than 3 miles from shore, you are not violating California state laws.
Businesses would then ferry customers to anchored barges called "Casino Vessels" that could hold up to 600 guests at a time. Sounds like one hell of a party.
As expected, the government reacted by passing The Gambling Ship Act of 1948, prohibiting vessels from conducting gambling operations unless voyages included an overnight stay greater than 3 miles from U.S. waters.
This is why you can gamble on cruise ships.
People build on water to deal with climate change
In April, the United Nations held their first ever round table discussion on the topic of floating cities. You can read it here.
This is important for a few reasons:
It provides legitimacy to floating city projects like Oceanix and Ocean Builders. Floating city projects have had issues with governments. By issues, I mean the Thai navy recently captured a prototype (governments tend to do that). By involving the UN, these groups have a starting point for future negotiations involving special economic zones.
The announcement acknowledges existing efforts to expand cities like Singapore and Lagos, Nigeria. Singapore has grown its geographic footprint by 25% in the last hundred years through land reclamation, but will need alternatives to keep growing. Lagos has the largest floating city in the world, with over 50,000 of the urban poor living in self-made housing.
From the announcement:
For the United Nations, I see a role not only in convening such a diverse range of stakeholders, but also in working with cities around the world to ensure that those that could most benefit from this discussion have access to the necessary skills, knowledge and resources.
With the support of the UN, floating city projects will be able to focus on the social and technical challenges associated with building, rather than fighting an uphill battle for regulatory legitimacy.
I think this trend is still very early, but something worth keeping an eye on. With tailwinds like climate change and population growth, governments may soon have the motive to look at alternative options for displaced communities.
---
📚 Things I'm Reading
Blockchain offers potential for providing consumer mediated access of data. We've seen the downside of selling our data to a corporate panopticon, and I'd rather avoid that future when it comes to my health and well-being. This is a great step forward, and there is plenty of work still to do. (Disclaimer: I work at Anthem and am involved with their blockchain group)
---
It's the end of the year, so lots of recap documents and predictions. Here are a few of my favorites:
My favorite snippet:
Each year humanity produces 1,000 times more transistors than grains of rice and wheat combined. [Mark P Mills]
This extensive report has been released annually since 1995. It contains an absolute wealth of knowledge about growth in various internet sectors. (Hint: most of them go up and to the right). I keep this link bookmarked all year until the next one comes out.
The third year of Ryan's crypto predictions are more extensive than ever. This research document covers all the big topics in crypto and provides a no-bullshit commentary about his thoughts on individual projects. Worth reading the Top Ten Narratives.
---
💎 Quotes I'm Loving
I am not born for one corner; the whole world is my native land.
Seneca
---
⬇️ Follow me on Twitter and Medium.
Sunday Scaries is a newsletter that summarizes my findings from the week in technology. It's part soapbox, part informative. It's free, you're reading it right now, and you can subscribe by clicking the link below 👇